Solar Burst Examples from 09/20/2000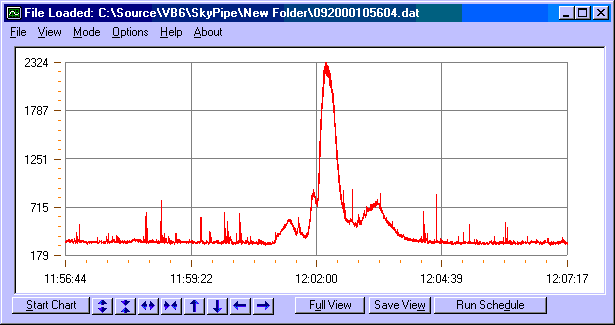 The chart above was taken from the Winward Community College Jupiter Observatory receiver at 20.1 mHz on September 20, 2000. The times are local Hawaiian time so add 10 hours for UT. The burst is believed to be about 18 dB above the galactic background.
Tom Ashcraft contributed this MP3 sound recording of the burst. (935 kb, 60 seconds)
This smaller burst occurred a little over a half hour later. Click here for an MP3 recording (349 kb) captured from the WCC Observatory streaming audio.
HOME | BEGINNERS | JUPITER | SOLAR | PULSARS | PROJECTS | FAQ | BOOKS | SOFTWARE | SUPPORT | ORDERING | LINKS